Waterslide Telemaster Baritone Black Nitro w/Fralin Blues Special Pickups & Aluminum Guard w/Case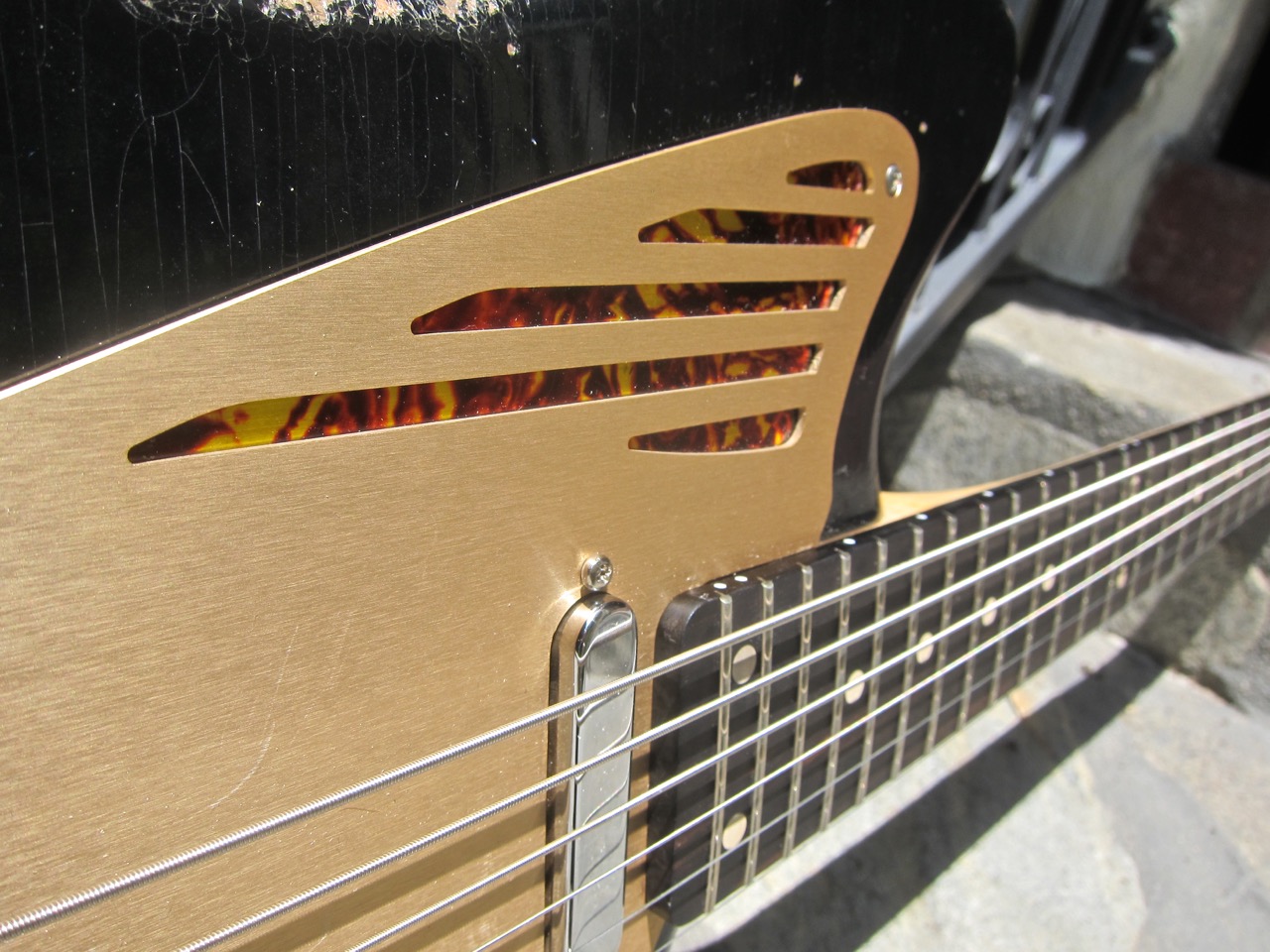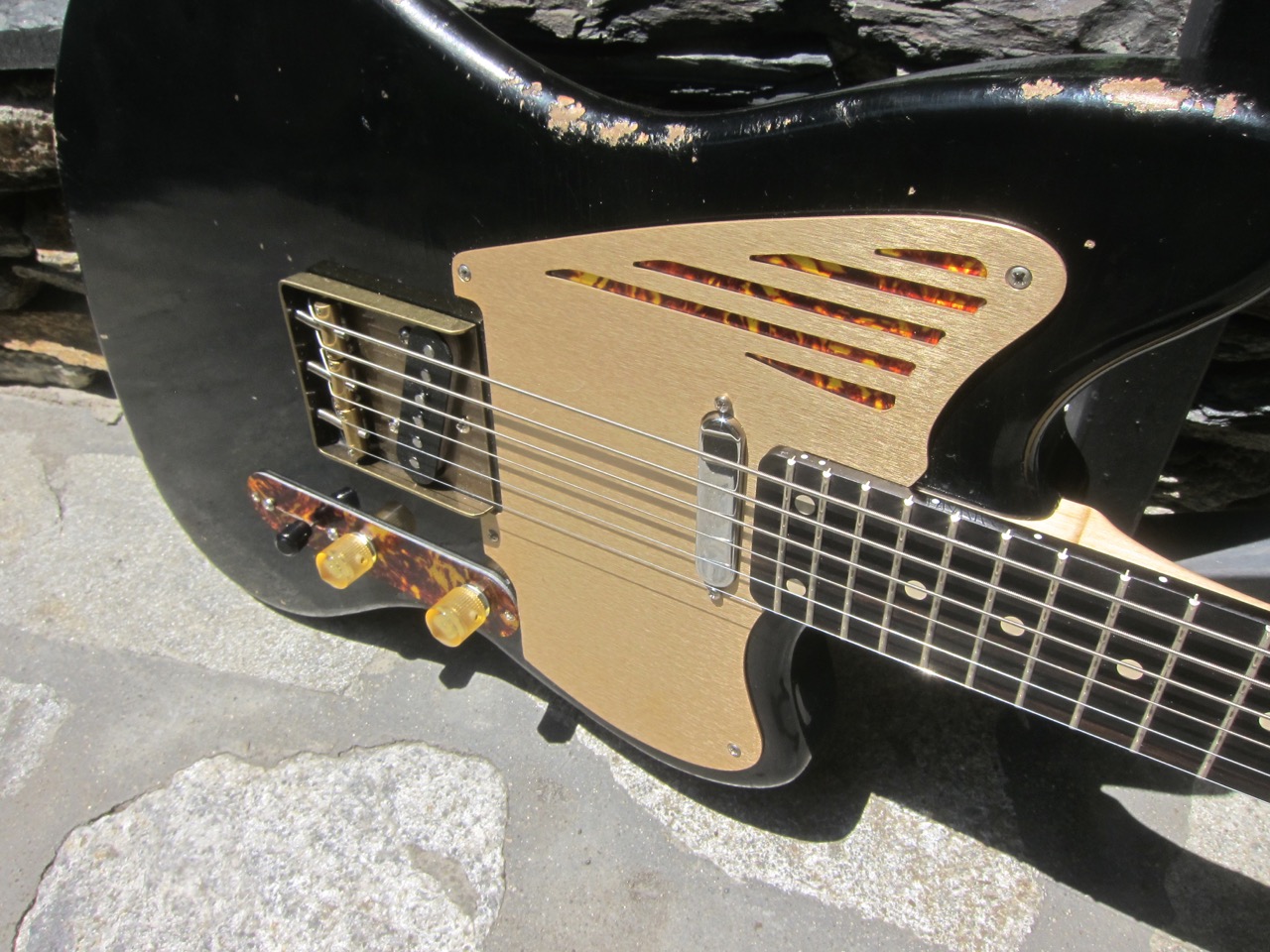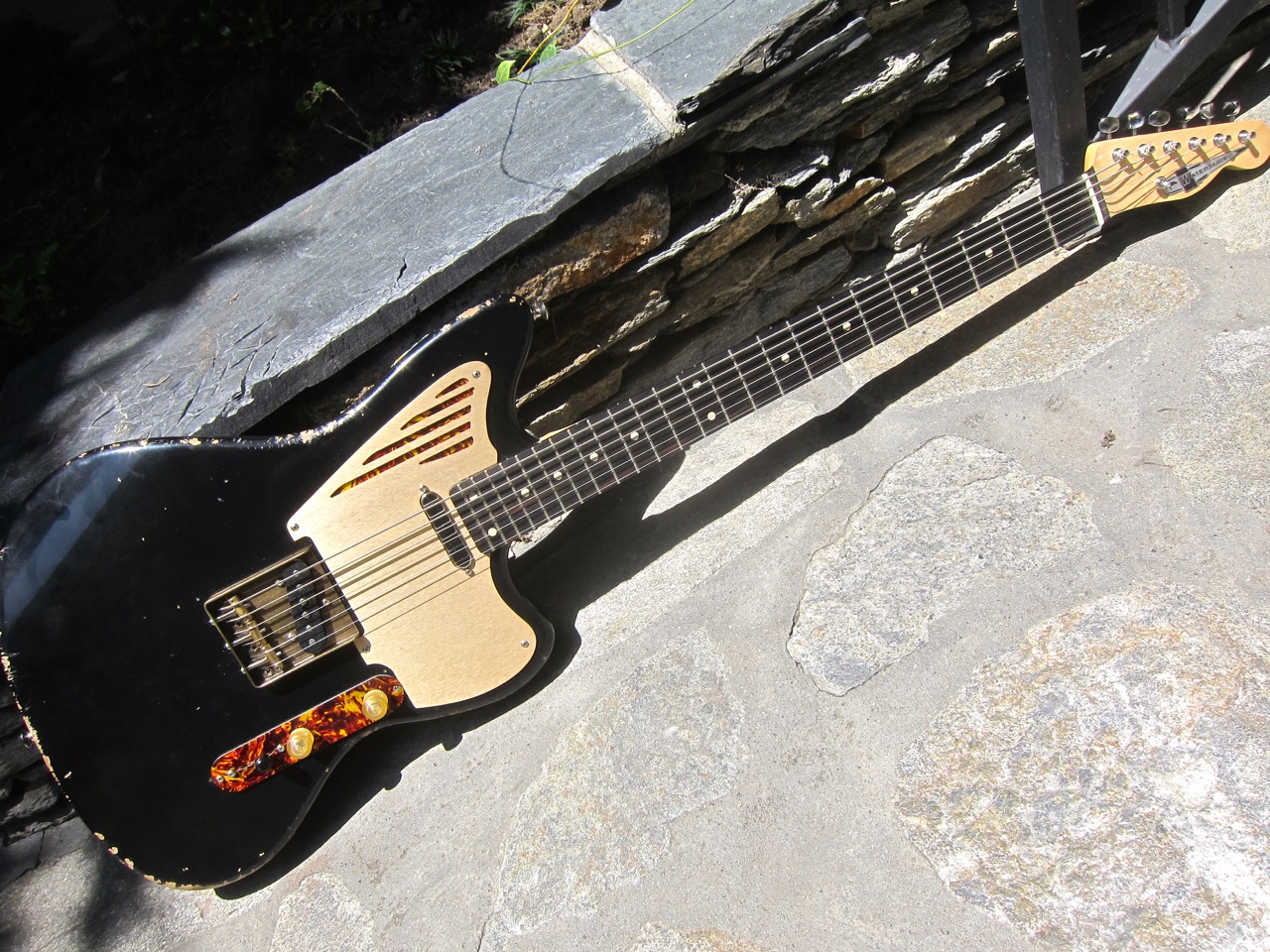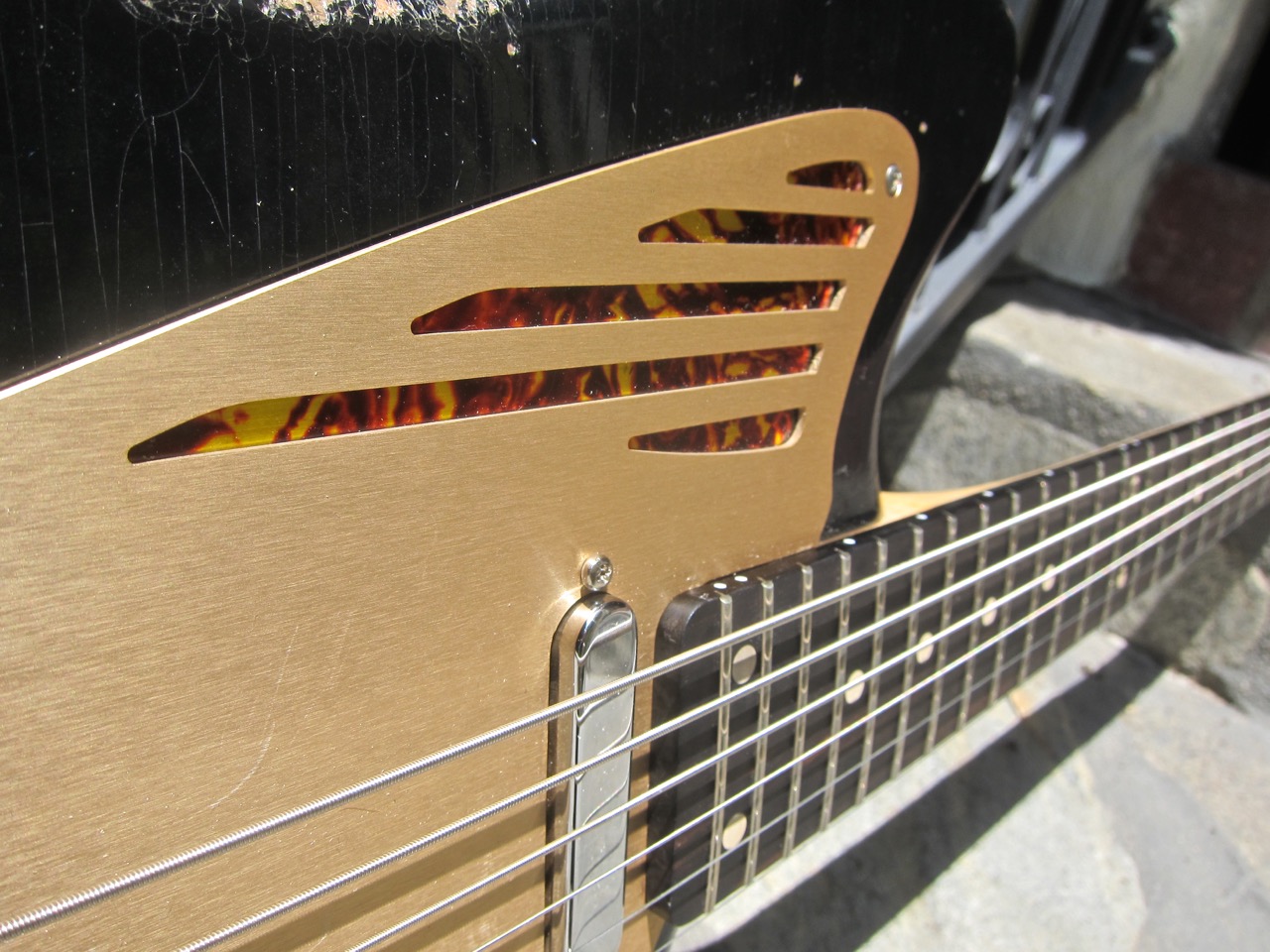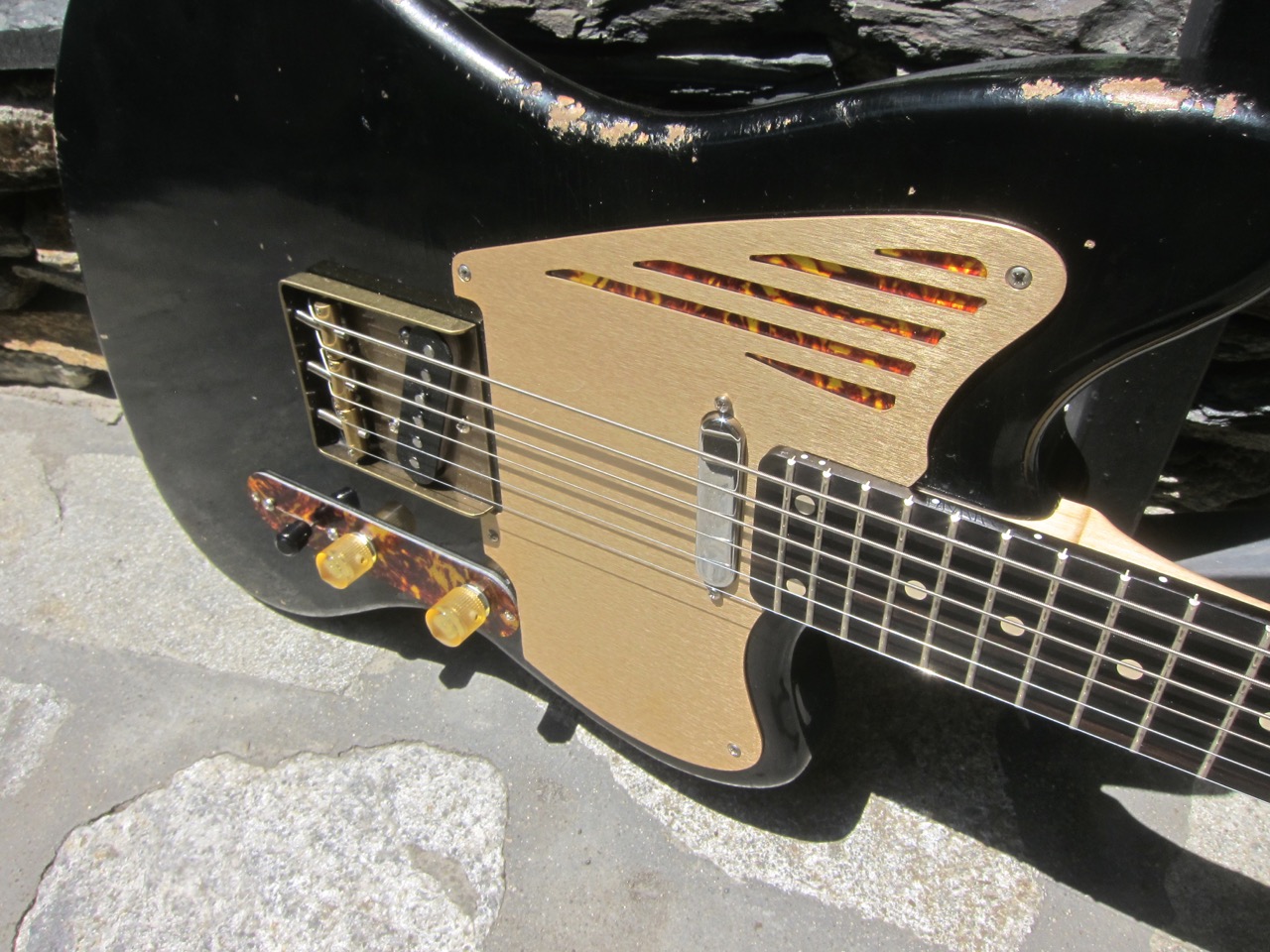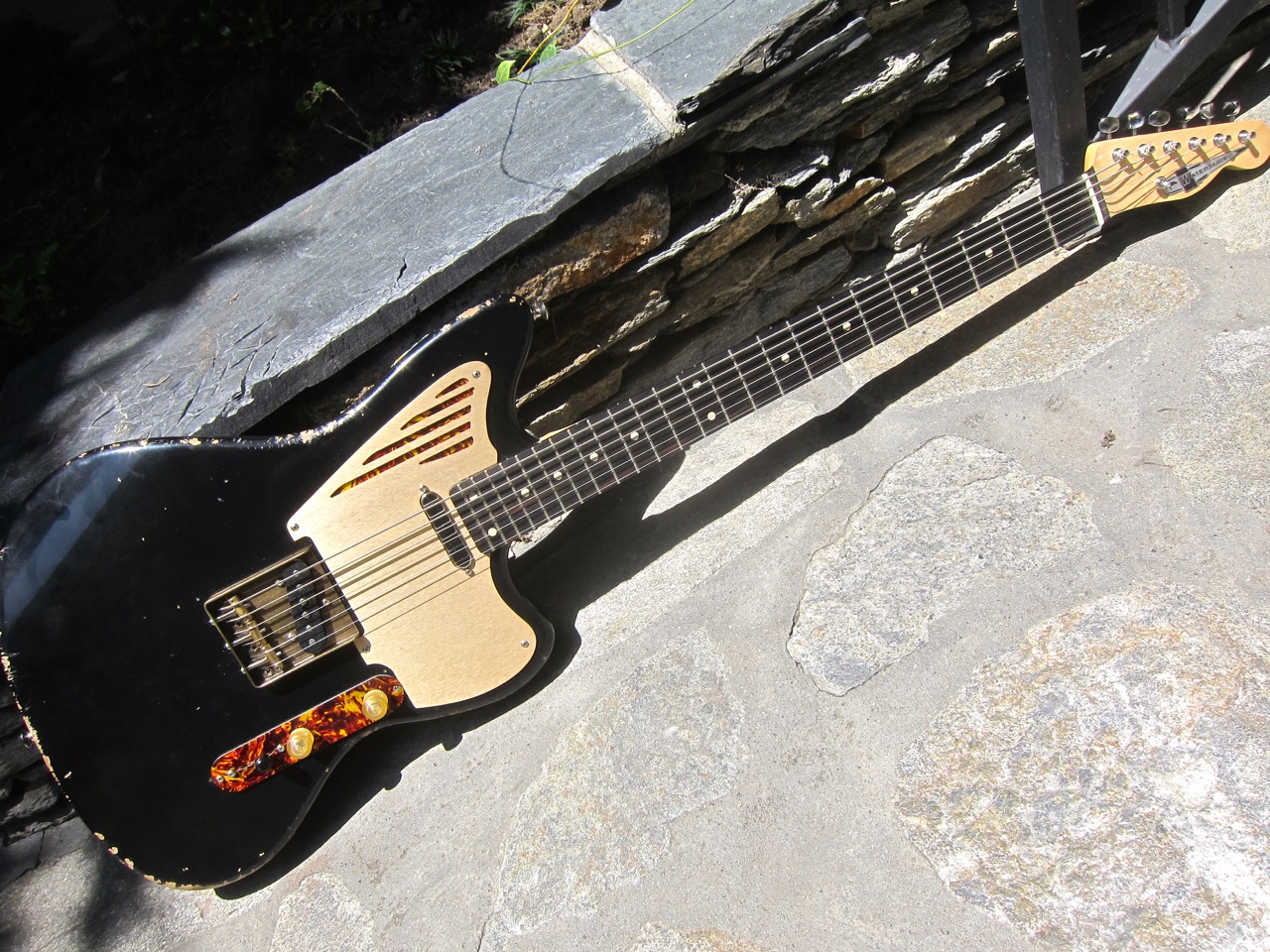 sold out
Waterslide Telemaster Baritone Black Nitro w/Fralin Blues Special Pickups & Aluminum Guard w/Case
This is a brand new Waterslide Telemaster Baritone guitar that has a relic'd Nitro Lacquer finish, Fralin Blues Special pickups & a ToneGuard Anodized Aluminum pickguard. Made in the USA and comes in a hardshell case.

The offset/Jazzmaster body on this is alder and was finished by Mark Jenny so it has great lacquer checking and aging to the black nitro. Neck has a 28 5/8" baritone scale length and is maple with an Ebony fingerboard, Warmoth's "59 Roundback" profile and a 10-16" Compound Radius. Frets are 6150s and the nut is 1 11/16" wide. Currently tuned to a low B below standard guitar tuning, this thing sounds fantastic and huge clean or distorted.

Electronics include 250k CTS audio taper pots, Oak Grigsby 3-way switch, Sprague cap, Electrosocket/Switchcraft jack and cloth covered wiring. Controls are mounted to a tortoise shell covered control plate and knobs are amber radio knobs.

Bridge has compensated brass saddles for accurate intonation and have plenty of room for adjustment should you decide to go heavier or lighter on the strings for alternate tunings.

Great parts and great care go into these guitars and this one comes in a hardshell case for $1,199 + shipping. Please email me for international shipping rates.