Waterslide Telebacker Mahogany w/Lindy Fralin Big Single Pickups, Rosewood Snakehead Tele Neck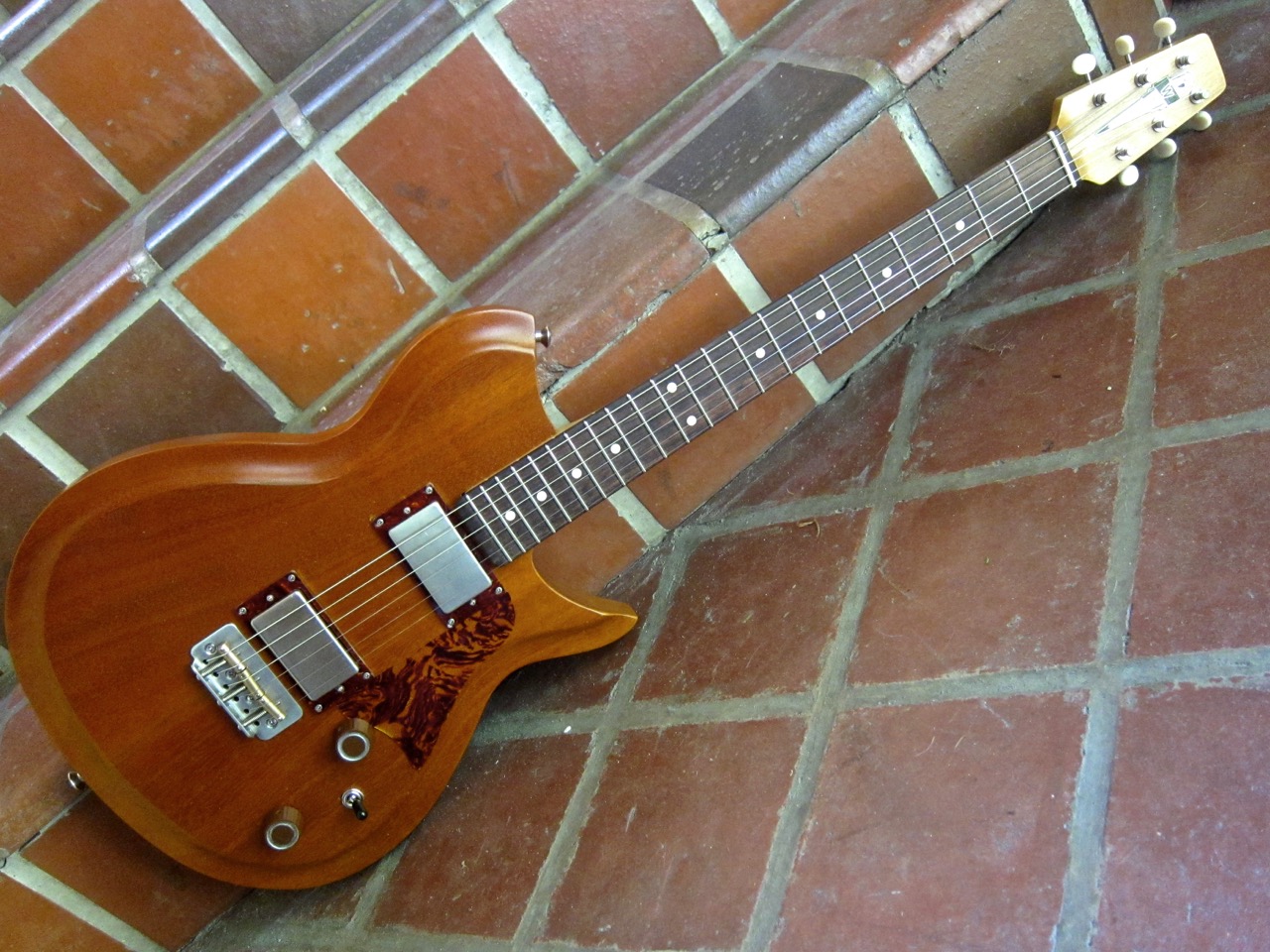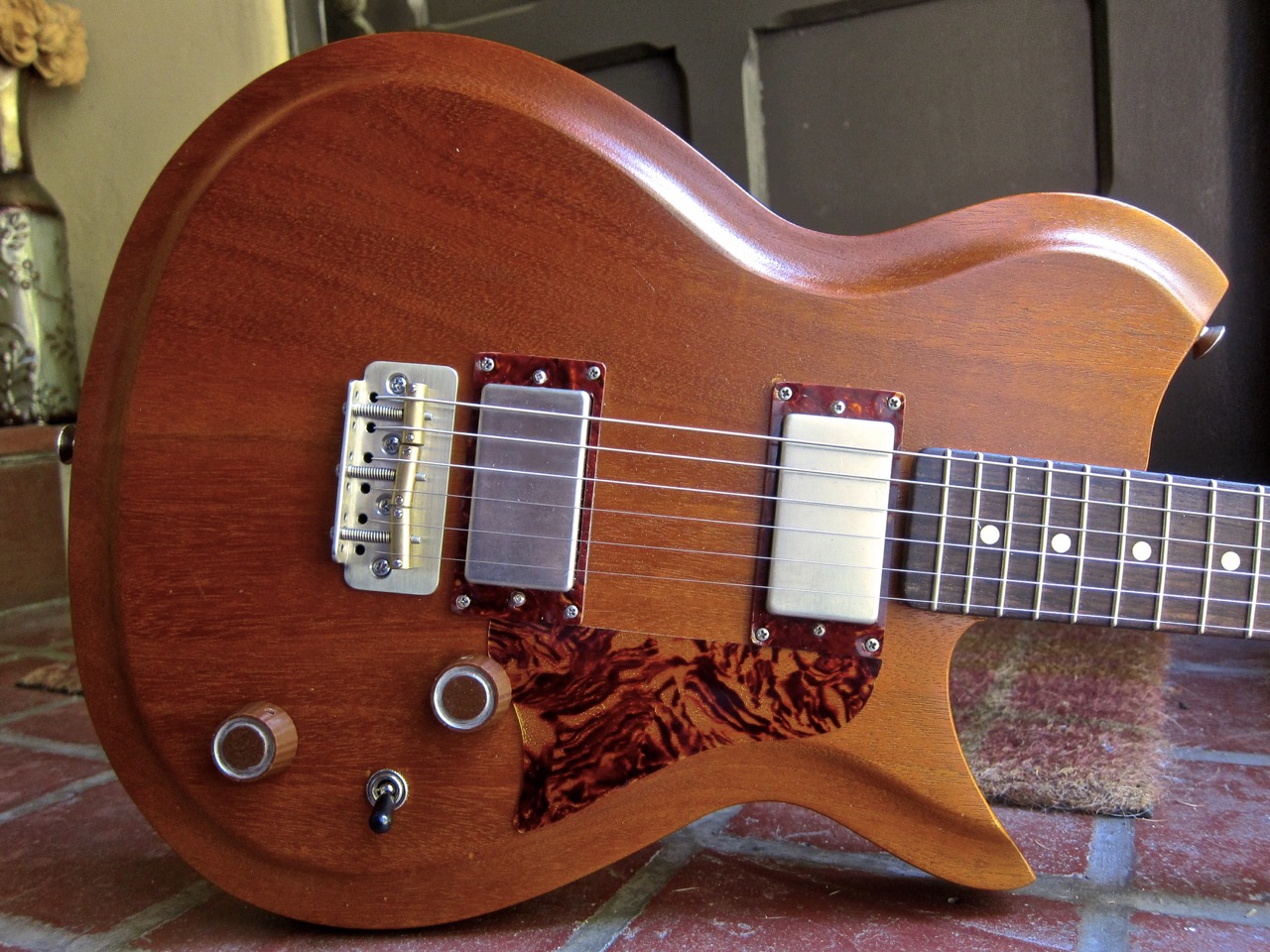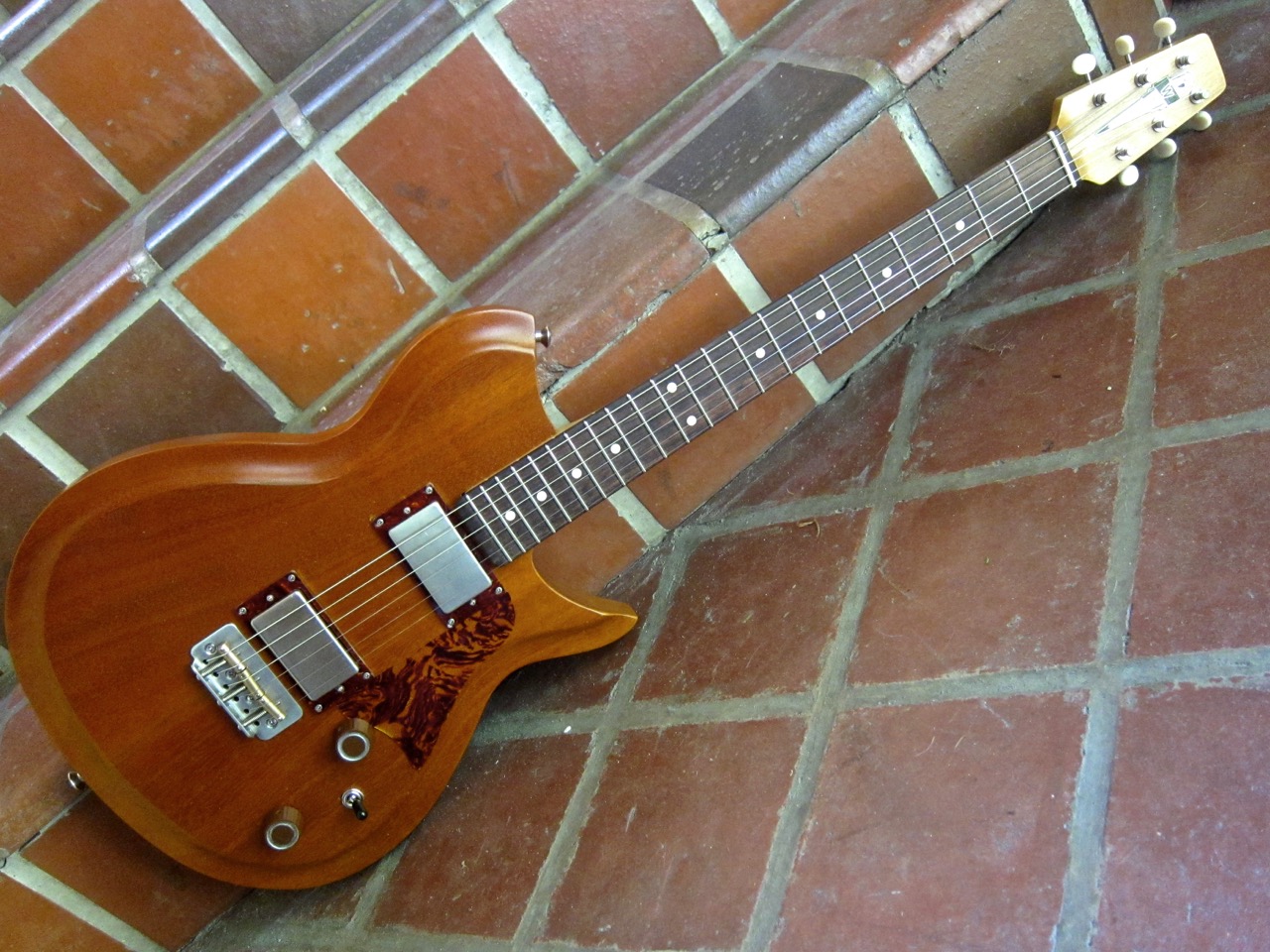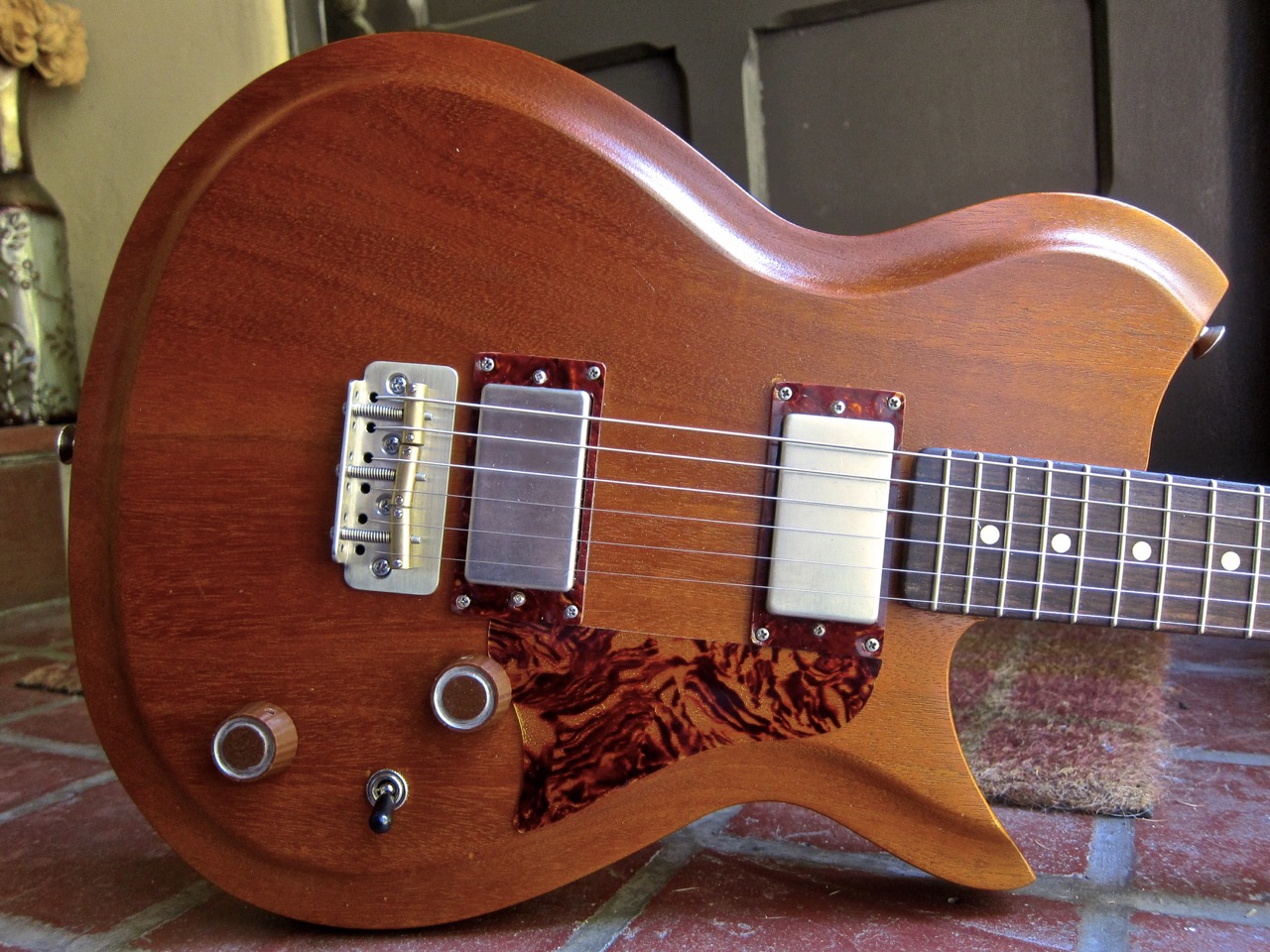 sold out
Waterslide Telebacker Mahogany w/Lindy Fralin Big Single Pickups, Rosewood Snakehead Tele Neck
This is one of my newest custom made Waterslide Telebacker guitars and it's all "Made in the USA". This body shape is derived from a 1950s Rickenbacker Combo 800, same shape that Fano uses on their RB6. As with all of my guitars, if you like the guitar but would prefer a different neck, pickguard, pickups, etc, just send me a message and we'll see what we can do.

This guitar features a Mahogany body with a Nitrocellulose Lacquer finish that's been very lightly relic'd and aged. The whole guitar weighs in at 7lbs 2oz total so it's very light for a Mahogany guitar with great balance & no neck dive.

The Maple & Rosewood neck has a Snakehead headstock with a nice & full "Chunky C" profile that's about .93" at the first fret up to about 1.0" at the 12th fret. It's 1.65" at the nut with a 10" radius and 6105 frets

The pickups are Raw Nickel-covered Lindy Fralin "Big Singles" with 8,000 winds in the bridge and 7,000 winds in the neck. There's also Bourns audio taper pots, a 3-way switch, Sprague Orange Drop, cloth covered wiring and an Electro Socket jack. The vintage style radio knobs are easy to grab and look great with the Mahogany and Tortoise accents.

The chopped Tele bridge is custom machines for us and is made from 304 grade non-magnetic stainless steel (same as used on Mastery bridges) with compensated brass saddles. This bridge can also function as a top loader if you want to experiment with tone & string tension. The brass saddles are compensated for accurate intonation.

Great parts and great care go into these guitars and this one comes in a hardshell case for $1,299 + shipping. Please email me for international shipping rates.

I also take custom orders, check out my website Waterslideguitars.com

Demo video was recorded directly into GarageBand, no amps or pedals were used.
https://www.youtube.com/watch?v=g5w-67U8iyY&feature=youtu.be