Waterslide Strat-O-Tele Snakehead w/Lollar '52 Pickups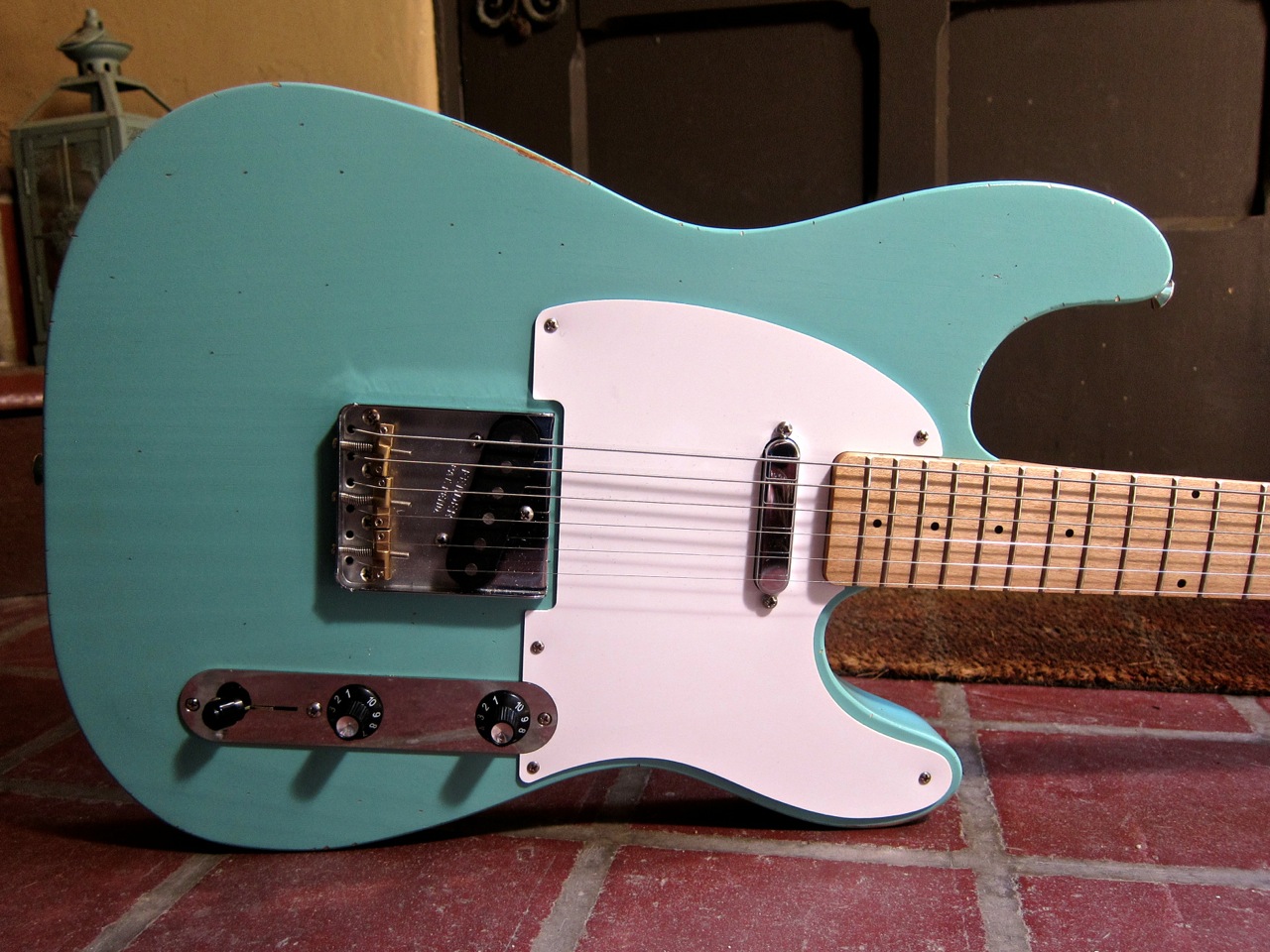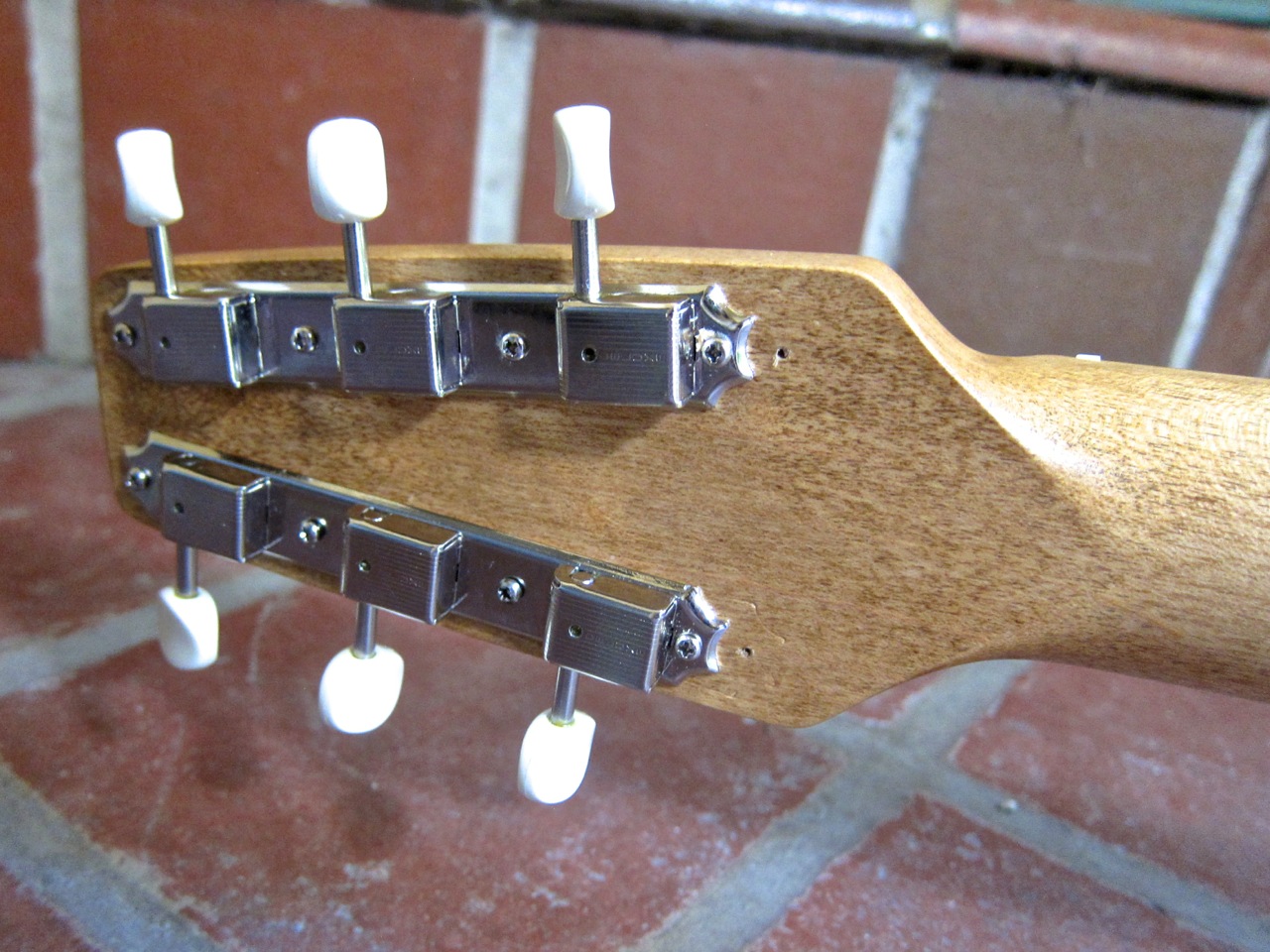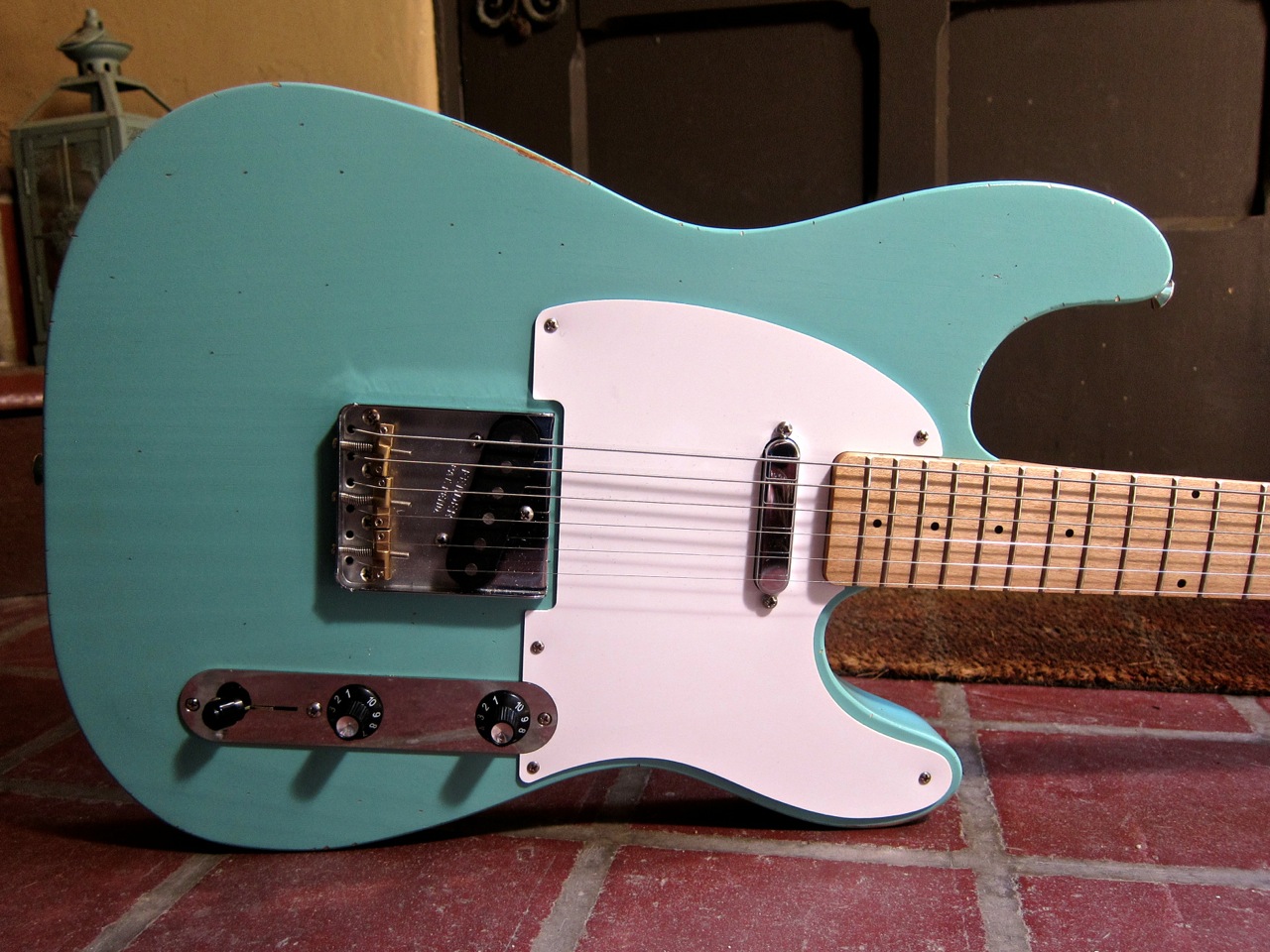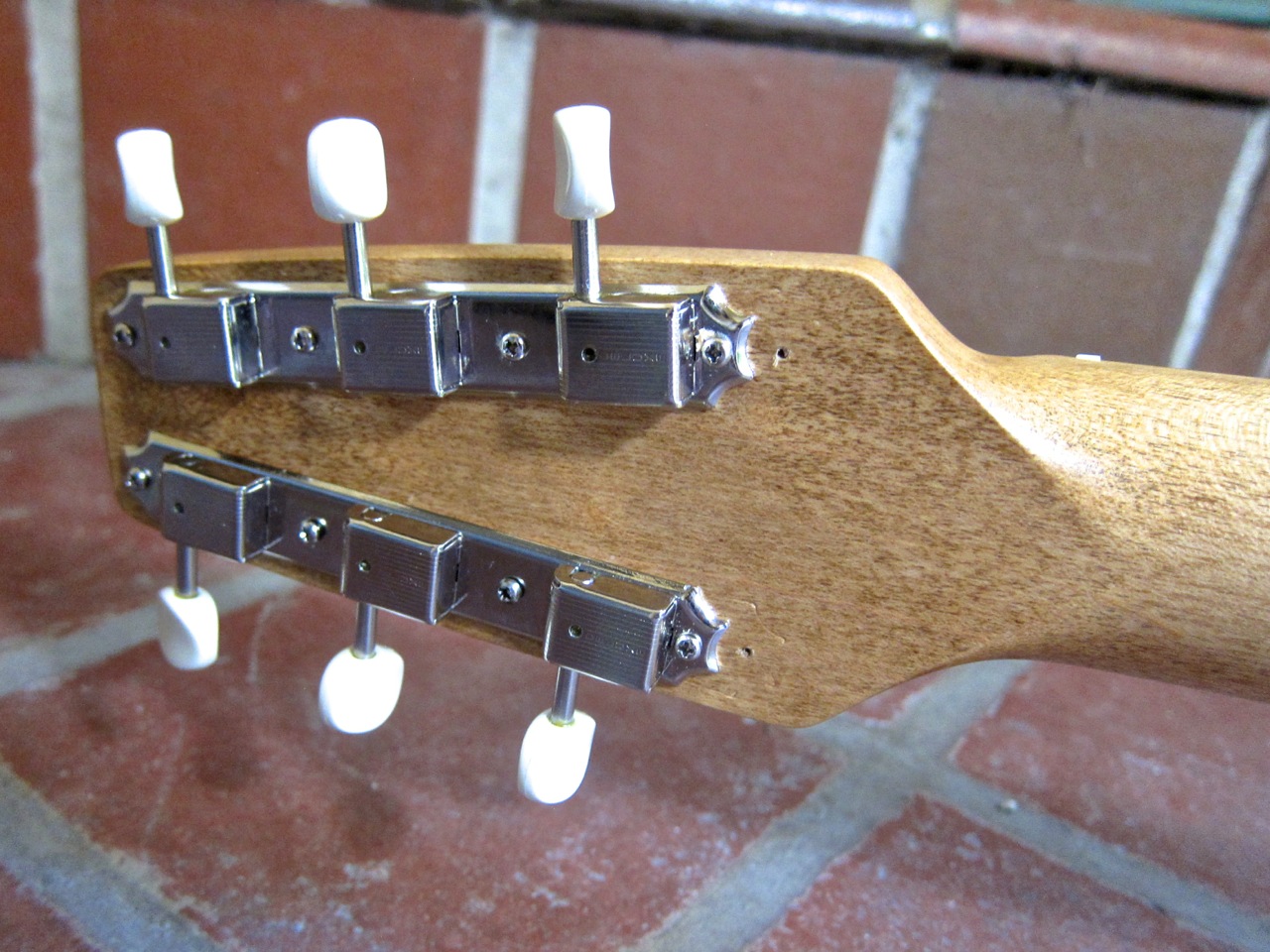 sold out
Waterslide Strat-O-Tele Snakehead w/Lollar '52 Pickups
This is my newest custom 'Made in the USA' Strat-O-Tele mashup in Seafoam Green and it's the first time I've used a Snakehead neck. We'll call it the 'Sea Snake'. To watch a demo video, click HERE.

This guitar features a Seafoam Green nitro lacquer finish that's been lightly relic'd and aged. The body is White Pine and the whole guitar weighs in at 6lbs 11oz total so it's LIGHT! It sounds great, very resonant with nice string definition and sustain.

The neck is a Fender-Licensed Warmoth Snakehead Telecaster neck that features their "Fatback" profile. At 1.0'' all the way, it feels very similar to my Nocaster neck, and it's got a 9.5" radius that's 1 & 11/16" at the nut with 6105 Frets. The original tuners I tried on here were a bit too heavy for the light pine body but the ones on there now balance great with no neck dive. There are two visible holes on the back of the headstock (see pic) left over from the other tuners but original Snakeheads have an extra hole on the back of the headstock, too, so it seems appropriate to leave 'em.

The electronics include a set of Lollar '52 T-Series pickups, MojoTone CTS audio taper pots, a 3-way switch, Mojo Dijon cap, cloth covered wiring and an Electro Socket jack. The Fender stainless steel Tele bridge has compensated brass saddles for improved intonation.