Waterslide Mahogany Telebacker Guitar Relic'd TV Yellow w/Lollar P90's, Roasted Maple Neck + Case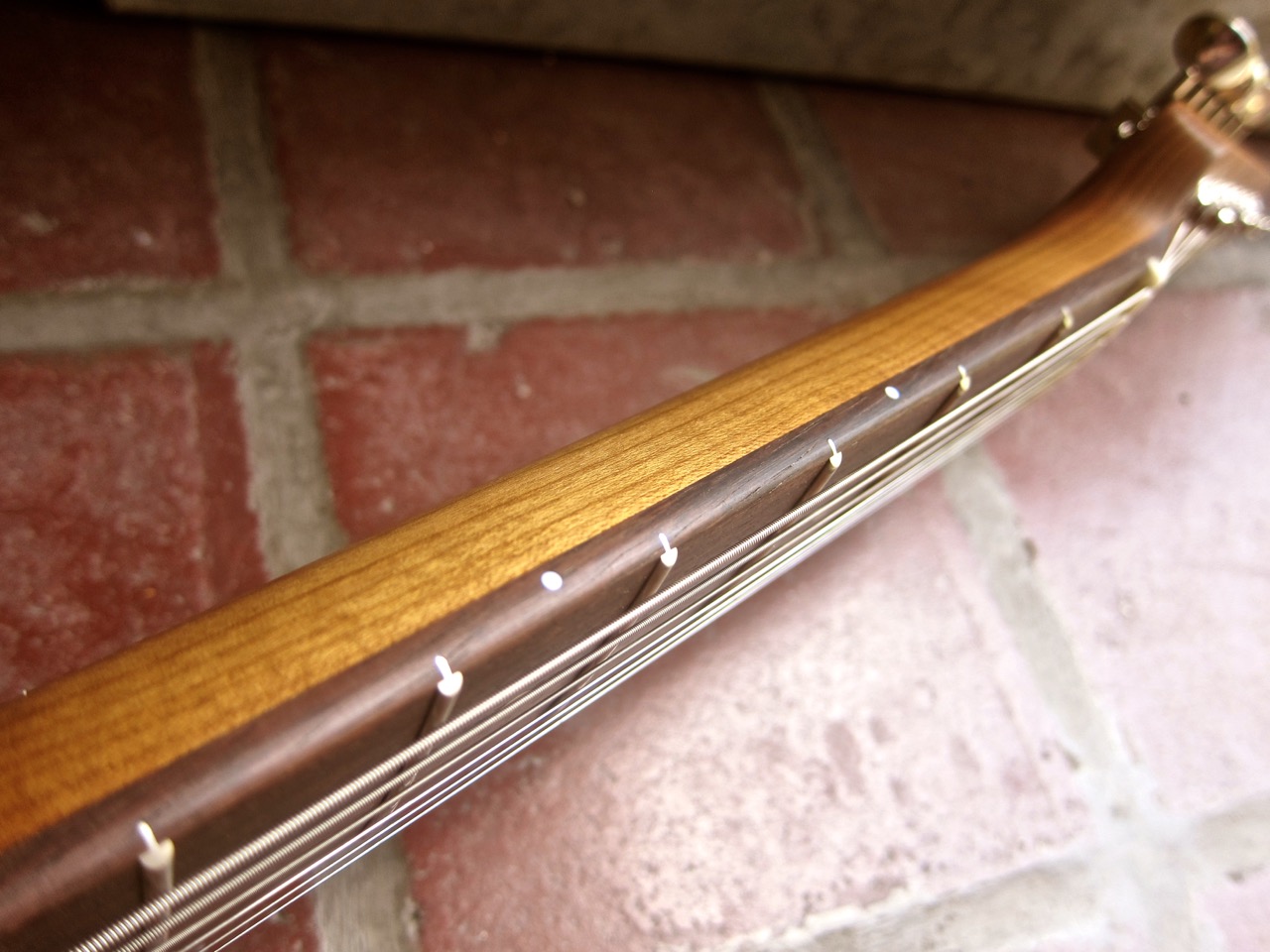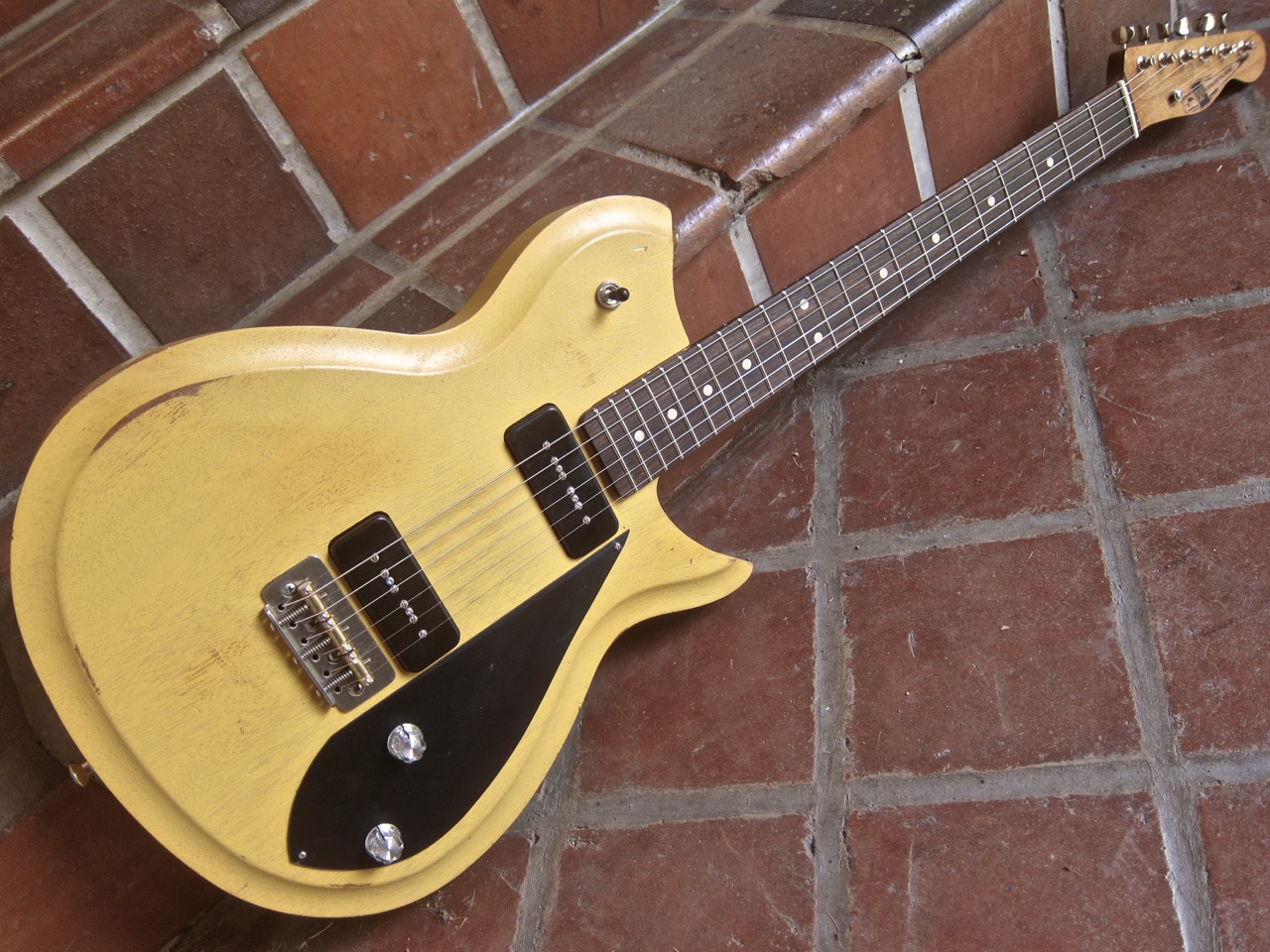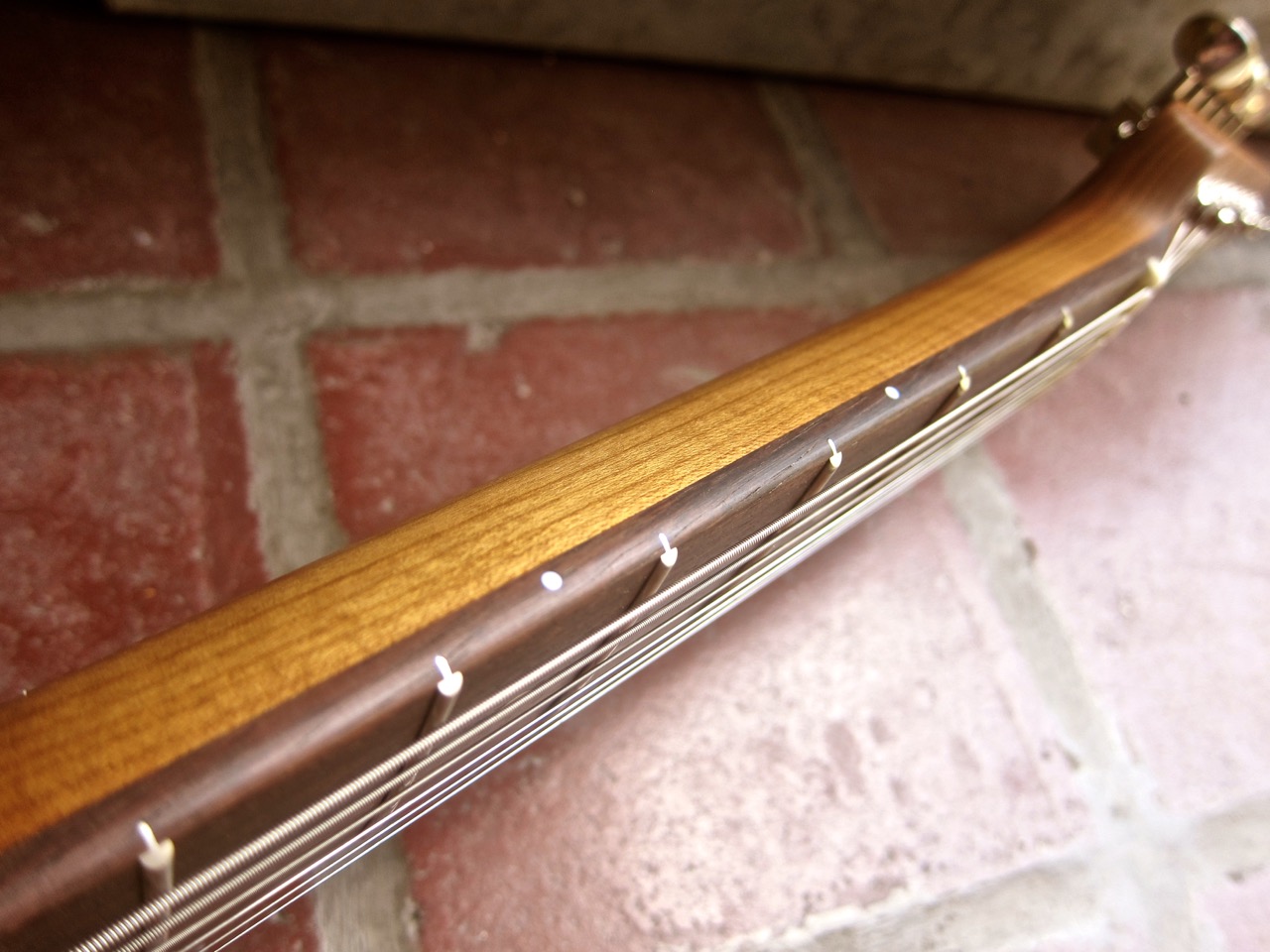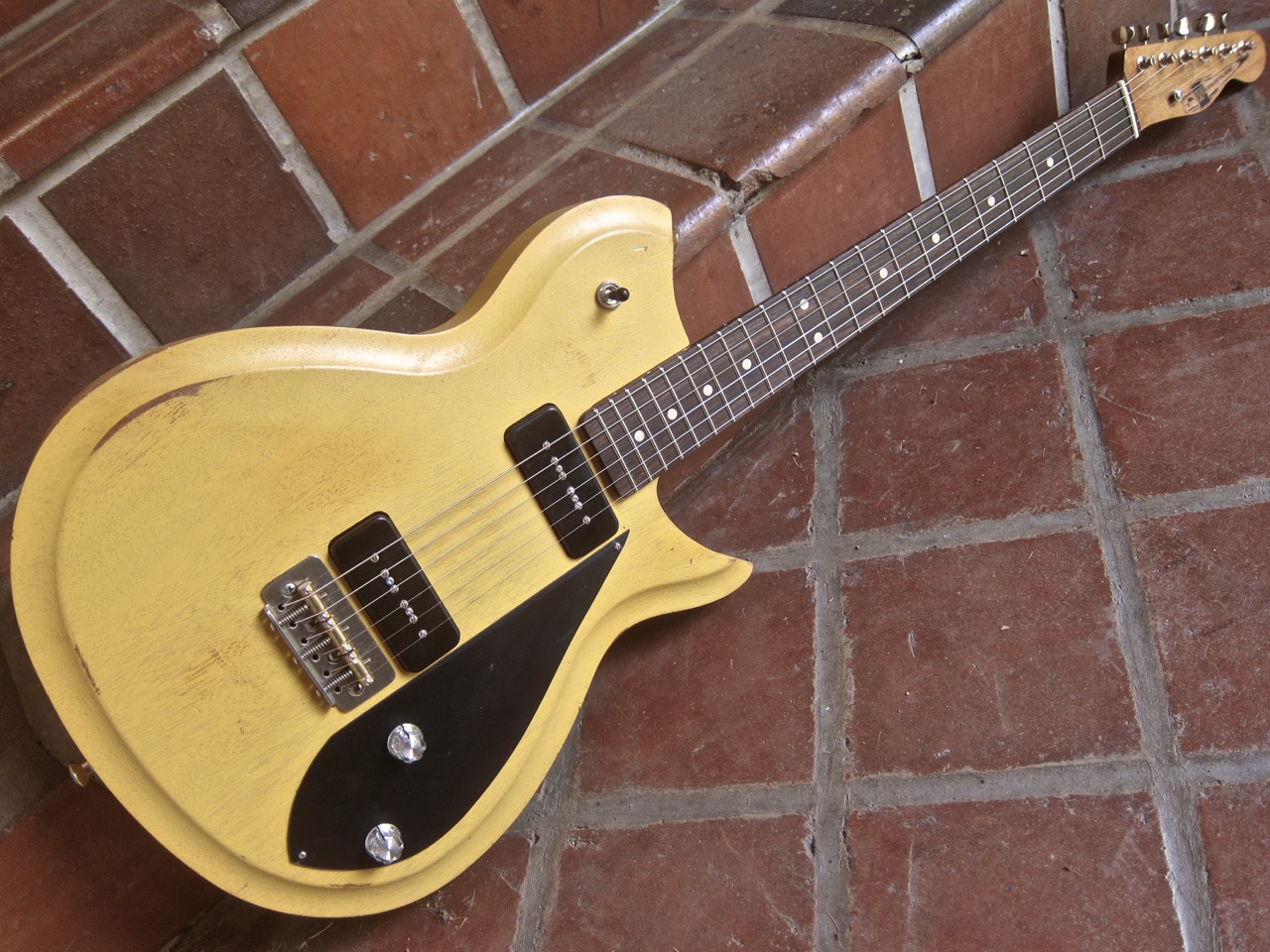 sold out
Waterslide Mahogany Telebacker Guitar Relic'd TV Yellow w/Lollar P90's, Roasted Maple Neck + Case
This is one of my newest custom made Waterslide Telebacker guitars and it's all "Made in the USA". This body shape is derived from a 1950s Rickenbacker Combo 800, same shape that Fano uses on their RB6. As with all of my guitars, if you like the guitar but would prefer a different neck, pickguard, pickups, etc, just send me a message and we'll see what we can do.

This guitar features a solid Mahogany body with a TV Yellow Nitrocellulose Lacquer finish that's been lightly relic'd and aged. The whole guitar weighs in at 7lbs 11oz total so it's light for a solidbody mahogany guitar with great balance & no neck dive.

The Roasted Maple neck has an Indian Rosewood fretboard and a nice chunky Boatneck profile that's about .99" all the way up. It's 1.685" at the nut with a compound 10-16" radius & 6105 Frets. 25.5" scale length

The pickups are a Jason Lollar Standard Wind P90's that are the perfect match for a Mahogany bodies guitar... lots of snarl and attitude that clean up nicely with the volume rolled down a bit. They're hooked up to Bourns audio taper pots, a 3-way switch, Sprague Orange Drop capacitor, cloth covered wiring and an Electro Socket jack.

The chopped Tele bridge is custom machined for us and is made from 304 grade non-magnetic stainless steel (same as used on Mastery bridges) with compensated brass saddles. This bridge can also function as a top loader if you want to experiment with tone & string tension. The brass saddles are Gotoh "In Tune" saddles which are notched and compensated for accurate intonation.

Great parts and great care go into these guitars and this one comes in a hardshell case for $1,299 + shipping. Please email me for international shipping rates.