Waterslide Coodercaster T-Style w/Mojo UK "Supro" Lap Steel & Vintage Teisco Gold Foil Pickups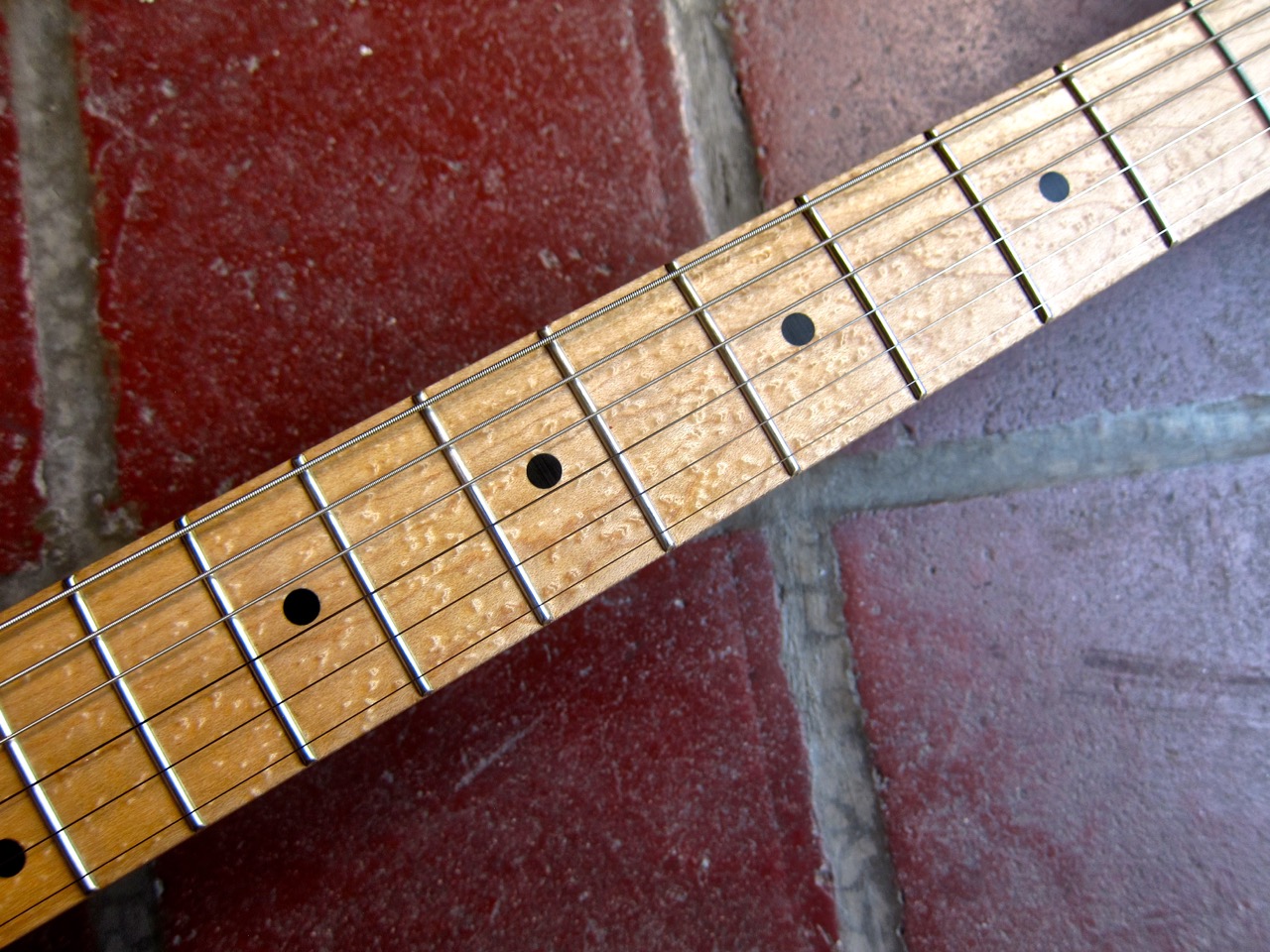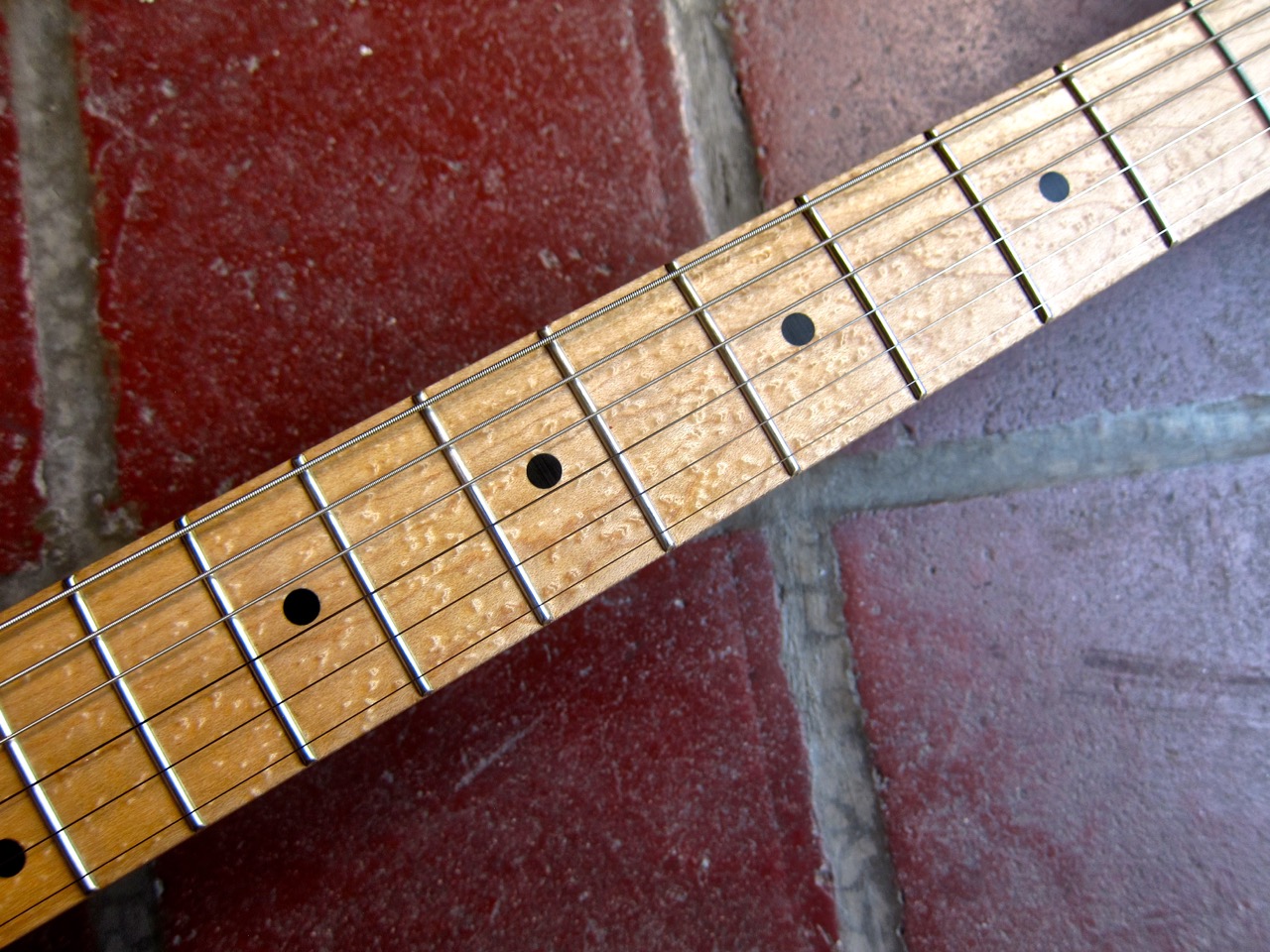 sold out
Waterslide Coodercaster T-Style w/Mojo UK "Supro" Lap Steel & Vintage Teisco Gold Foil Pickups
This is one of my newest custom made Waterslide Telebacker guitars and it's all "Made in the USA".
This Coodercaster is one part Lap Steel and one part Telecaster that features a White Pine body with a Silver Sparkle Metallic nitrocellulose finish that's been lightly relic'd and aged. The whole guitar weighs in at 7lbs 5oz total so it's light for a Coodercaster with great balance & no neck dive.
The beautifully figured Birdseye Maple neck has a nice Chunky C shape ( .95"-.99") profile with a 25.5" scale length. It's 1 11/16" at the nut with a 9.5" radius and 6105 frets. Fretboard edges are rounded and the neck has a light, slightly tinted satin finish that feels great and will not get sticky when playing.
The bridge pickup is a Valco-style Lap Steel Pickup by Mojo Pickups UK which nails the vintage sound and design. Very fat with tons of sustain and punch. Primarily used by slide players like Ry Cooder, Jason Isbell and Blake Mills, these Lap Steel pickups have a special magic with open tunings and bottleneck playing.
The neck pickup is a vintage 60's-era Teisco Gold Foil that holds its own with the Lap Steel pickup with a sweet top end and clarity that provides a nice complement, tonally.
The chopped Tele bridge is custom machined for us and is made from 304 grade non-magnetic stainless steel (same as used on Mastery bridges) with compensated brass saddles. This bridge can also function as a top loader if you want to experiment with tone & string tension. The brass saddles are Gotoh "In Tune" saddles which are notched and compensated for accurate intonation.
The "flipped" Tele control plate is loaded with CTS audio taper pots, a 3-way Oak Grigsby switch, Sprague Orange Drop and cloth covered wiring. The vintage style radio knobs are easy to grab for adjustments while you're playing.
Great parts and great care go into these guitars and this one comes in a hardshell case for $1,399 + shipping. Please email me for international shipping rates.
Video Demo HERE