Waterslide USA Telebacker 'Blue Burst' w/Fralin Big Single's+ 24.75" CRAZY Pau Ferro Fender Lic Neck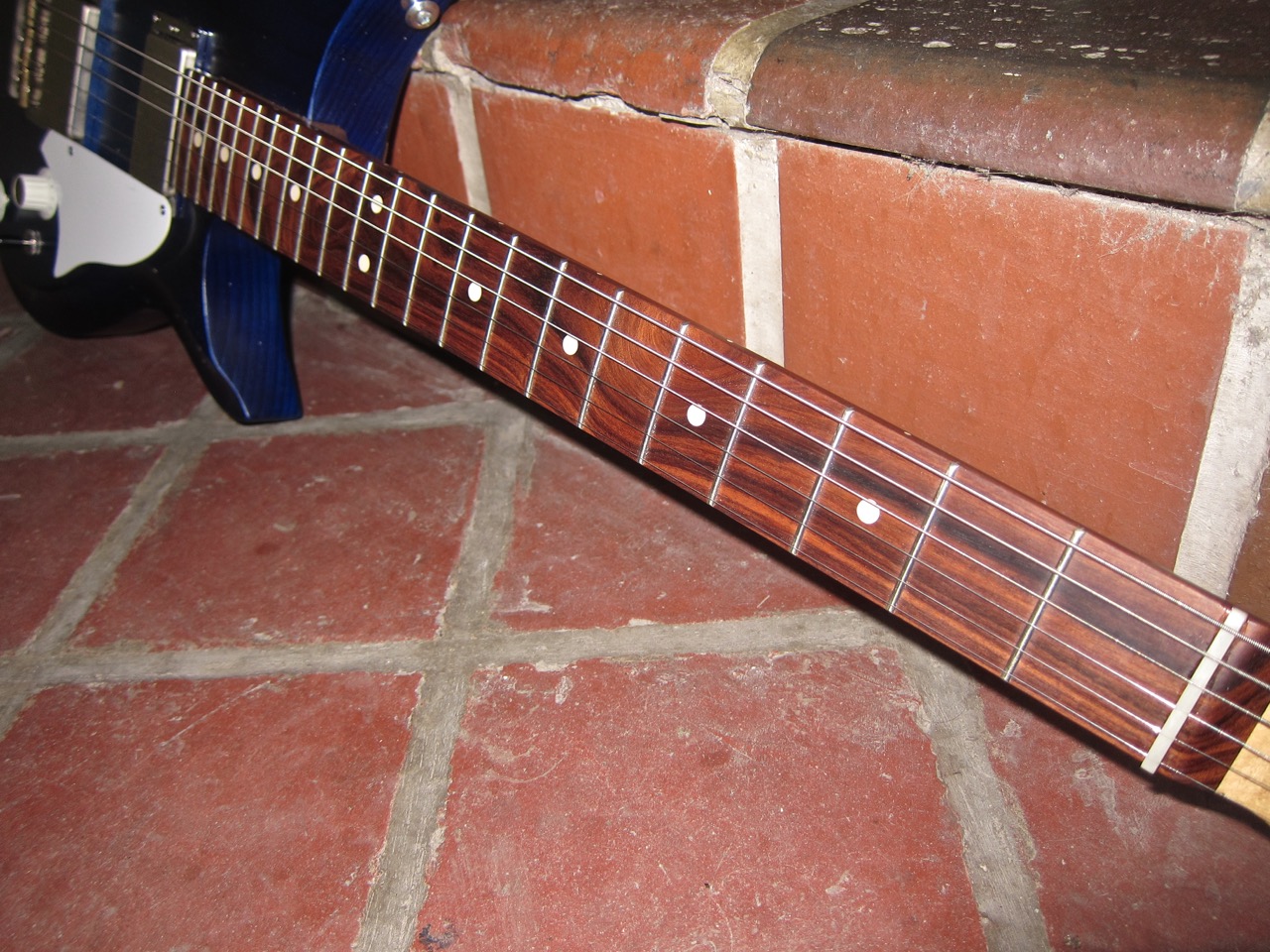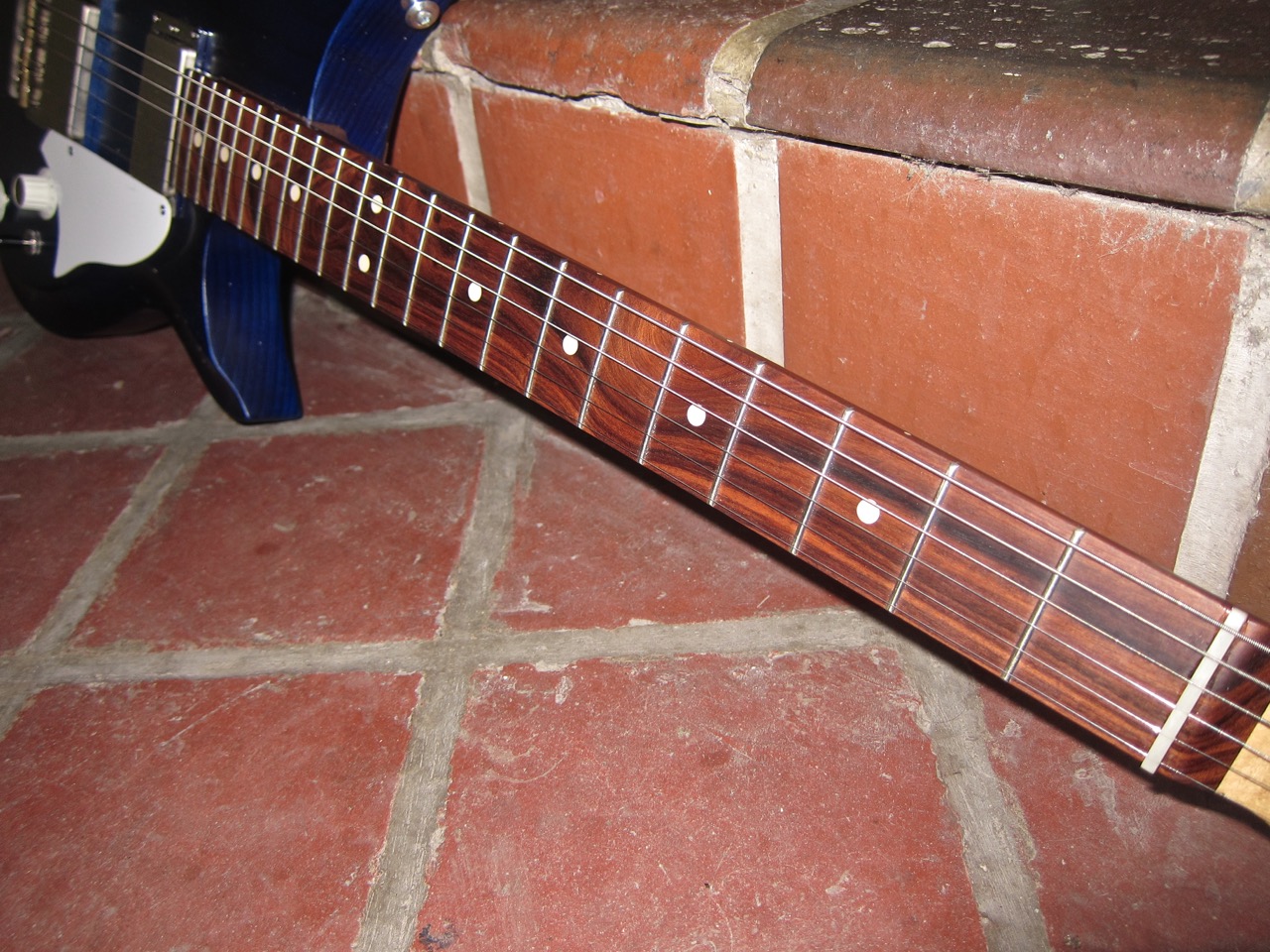 sold out
Waterslide USA Telebacker 'Blue Burst' w/Fralin Big Single's+ 24.75" CRAZY Pau Ferro Fender Lic Neck
Check out a video of this guitar HERE
This is my newest custom made Telebacker and it's all "Made in the USA". I've accumulated a lot of parts over the years from building Strats and Teles so I wanted to try building something a little different. This body shape is derived from a Rickenbacker Combo 800, same as Fano uses on their RB6.

This guitar features a nitro lacquer 'Blue Burst' finish that's been lightly relic'd and aged... really nice woodgrain visible underneath. The body is White Pine and the whole guitar weighs in at 6lbs 7oz total so it's LIGHT!

The neck is a Fender Licensed Warmoth neck that has a 24.75" scale length and an insanely figured piece of Pau Ferro for the fingerboard. It's really beautiful, check out the closeup pics. It's 1 5/8" at the nut with a 10-16" compound radius, 6105 Frets and a comfortable '59 Roundback profile.

The pickups are Lindy Fralin's new 'Big Single' humbucker-sized single coils that sound fantastic. Along the lines of a DeArmond Dynasonic, they have tons of detail and clarity without sacrificing warmth. There's CTS audio taper pots, a 3-way switch, Mojo Dijon cap, cloth covered wiring and an Electro Socket jack.

The chopped Tele bridge is a new design I'm trying that is made from 304 grade non-magnetic stainless steel (same as used on Mastery bridges) and compensated brass saddles. This bridge can also function as a top loader if you want to experiment with tone & string tension. To finish it all off, there's a groovy floating Ric-style pickguard that utilizes the pickup ring mounting screws so there's no holes on the face of the guitar should you decide to remove it.

Great parts and great care go into these guitars and they come in a high quality gigbag for $949 + shipping. Please email me for international shipping rates.